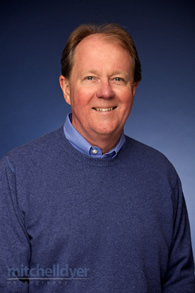 Leadership Coach…Peacemaker…Team Facilitator…Listener…Humble Warrior…Lifelong Student….Entrepreneur
Paul Werder is the author of three books, Building Unity, Mastering Effectiveness, & Flourishing Enterprise: The New Spirit of Business. He founded LionHeart Consulting Inc. in 1983, and has improved the culture and financial performance of numerous businesses and non-profit organizations such as Leatherman Tool Group, National Certification Commission for Acupuncture and Oriental Medicine, Rejuvenation, and Eagle Home Mortgage.
His favorite assignments involve organizational change efforts designed to improve your profitability by bringing the best out of yourself to bring the best out of others and developing trusting collaborative relationships as the necessary foundation for your organization's strategic and operational success.
Paul's gift is to help you bring your vision, mission, and shared values to life through deliberate daily practices that create an engaged, inspired, and high performing workforce. 
Appointed a Distinguished Fellow by The Fowler Center for Sustainable Value at Case Western Reserve University in 2011, Paul was part of a research team that delivered on designing "the best means of integrating spirituality into their curriculum as an essential component of the Center's mission of 'businesses becoming agents of world benefit'…to make reflective practices highly accessible for business people everywhere." The Fellows team of 9 independent thought leaders collaboratively authored Flourishing Enterprise: The New Spirit of Business (Stanford Press) as a genuine demonstration of how "a powerful team can accomplish a great result that could not have occurred with any single person missing."
Paul received an MSW from the University of Washington in 1976 where he graduated in the top 5% of his class. Paul currently teaches spiritual leadership and personal effectiveness at the University of Spiritual Healing & Sufism where he began studying in 1997.
If you would like to contact Paul, please use our contact form here, and select his name from the list of contact names near the end of the form.