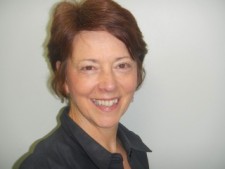 Patsy is a highly accomplished organizational change strategist, facilitator and project manager. She applies her 25+ years of experience in design thinking, strategy and leadership development to help high performing organizations deliver exceptional results. With a proven ability to collaborate effectively with diverse stakeholder groups across industries and departments, she helps companies identify structures and patterns that impede performance to shift these leverage points into alignment with their most desired goals, vision and core values.
As a trusted advisor to executives, teams and individuals, Patsy is known for her ability to clarify critical business needs, deliver value and successfully achieve desired results. She is fueled by her passion to explore new horizons and is an adventurer by nature who has a deep commitment to helping organizations and leaders flourish.
Patsy currently owns her own consulting company focused on business strategy, leadership development and executive coaching.
Patsy's education includes:
Mastering the Art of Professional Coaching, Newfield Network
Logonet Ontological Design Course
Bachelor of Architecture, University of Tennessee