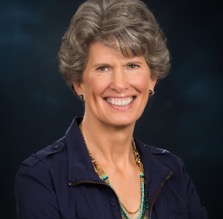 Mary Heffernan,  owner of Temenos Consulting Group, has designed and provided organizational development services for over 25 years, and executive coaching for the last 15.  The company's focus is on strengthening individual and organizational excellence and promoting conscious and effective leadership throughout the organization.  This emphasis on improving clients' long-term effectiveness is primarily through strengthening leadership abilities and communication skills, accurate diagnoses of and solutions to impediments to superior performance, resolution and management of conflict, and building capacity for successful organizational equity and inclusion.
Mary achieves these results-oriented outcomes through executive and leadership training and facilitation, as well as coaching for individuals and teams.  She provides organizational assessments that get at the heart of what is working and not working, and has strong skills in team-building and staff development.  Additionally, Mary has extensive experience with strategic visioning design and facilitation.
Recent clients include: Building Organizations and Leadership [BOLD-National], Domestic Violence Coordinator's Office, Multnomah County, Farm to Schools Program (USDA), NPC Research, Oregon Patient Safety Commission, and Portland State University.
A graduate of Wellesley College (Wellesley, MA), Mary has received additional in depth training and certification in leadership, coaching, workplace mediation and conflict management, organizational equity, non-violent communication, and organizational theory.  For more information:  www.maryheffernan.com