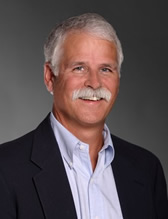 Inspiring Speaker….Singer/songwriter….Boston Marathoner….Collaborator….Soulful Executive….Seeker
Known industry-wide as an ethical, dynamic leader, Dan Duggan's team-building skills resulted in the highest employee retention ratings in his field over his 20+ years as a highly successful business executive. During his corporate career, he led his team through ten acquisitions as the industry consolidated without compromising the values that were the foundation of success. An inspirational leader, teacher and coach, Dan has successfully developed proven strategies to win the numbers game with an experience of joy and peace of mind.

Dan possesses the invaluable ability to quickly assess where an organization's creative energy flows and where it is blocked. Once the areas of focus are identified, Dan's insight and sincerity create a safe environment in which people discover their innate courage and they begin to accomplish what they never thought possible. Through deep caring, humor and strong coaching, he helps leaders to open to the joy in their work and invite forth the creative energy already existing in their organizations.
Dan's natural ability to engage and inspire makes him a popular speaker for both small and medium sized groups and large event keynote addresses.
If you would like to contact Dan, please use our contact form here, and select his name from the list of contact names near the end of the form.